Here are a few links I use for myself, while travelling or for the blog. Maybe they will help you too!
So I thought I was doing good after moving to my second host a'few years ago. But then I realised that some sites loaded way faster than mine and I wanted in on it. The saying goes, 'If you can't beat 'em, join 'em'. And join 'em, I did. My site now loads a lot faster and my readers are happier. They don't know that my secret is BigScoots. But you do! If you're planning to move over, here's my link.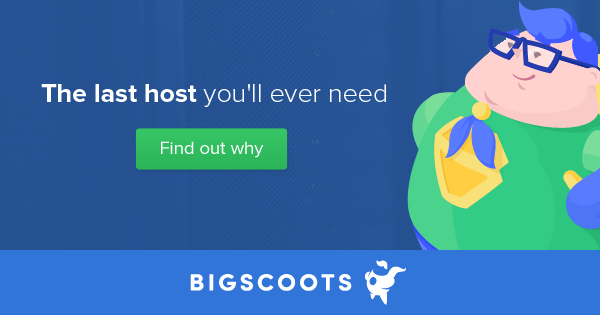 My freelance writing clients pay me via Payoneer. Well, some of them use PayPal too, but Payoneer turns out to be better for me. Less charges, more income. If you want to sign up, here's my referral link. my discount link here. You and me might earn a bit if you use it as long as I have.
It's always easier to compare an number of hotels before making your decision. I've tried a number of sites, but always end up using Bookings.com. What do you use?

If you're a hotel or homestay that wants to sign up to Booking.com, use this link and you'll get a waiver on some of the initial commissions. More info in the link. Click here!
Really helpful with setting up drip posts and forgetting about then for another year. Missing Lettr has been just awesome. Use this link to get a discount of 50% for the first 3 month after signing up.
I use Windscribe when I need to access my home country from another location while travelling. It's especially useful to override location based blocks in bank accounts, Google, FB and a number of other sites. It's also pretty useful to bypass firewalls in countries like China, etc. If you want a free Windscribe discount, use my discount link here and you'll get an extra free GB of data per month.
Or if you'd like to go for Premium membership, use this link.
Take Walks
Take Walks offers a number of Amazing tours across Europe and a few in America too.
These are some of their most popular tours

Pompeii Tour from Rome with Amalfi Coast Drive

Tuscany Day Trip From Florence With Chianti, Siena and San Gimignano

VIP David & Duomo Tour: Early Accademia Tour & Skip the Line Dome Climb with Exclusive Terrace Access

Pristine Sistine Early Entrance Small Group Vatican Tour

London In a Day: Tower of London tour, Westminster Abbey & Changing of the Guard

Paris in a Day with Skip the Line Louvre Tour, Eiffel Tower, Montmartre & Seine River Cruise

Barcelona in a Day: La Sagrada Família, Casa Milà & Historic Center

Legendary Venice: St. Mark's Basilica & Doge's Palace Tour

VIP David & Duomo Tour: Early Accademia Tour & Skip the Line Dome Climb with Exclusive Terrace Access

Best of Florence Walking Tour With David & The Duomo

Pompeii Tour from Rome with Amalfi Coast Drive

The Best of Paris Walking tour with Notre Dame, The Louvre & Seine River Cruise

Roma Pass (including Colosseum Tickets) & Walk On Walk Off Tour Pass

Exclusive Disney on Broadway Tour: Behind the Magic at the New Amsterdam Theatre

Statue of Liberty, Ellis Island & 9/11 Tour with Priority One World Observatory Tickets

Île de la Cité Tour with Notre Dame, Tower Climb, Sainte Chapelle & La Conciergerie

Stonehenge Tour from London including Bath, Virtual Reality and UNESCO World Heritage Sites

Dalí Museum, Girona & Medieval Besalú: Barcelona Day Trip

Venice Boat Tour With Grand Canal And Tower Climb

Romeo & Juliet's Verona Day Trip from Venice

Day Trips From Rome: Tuscan Hilltowns, Fortresses & Vineyards

Ostia Antica Tour, Castel Gandolfo & Vineyard Lunch Day Trip from Rome