Here are a few links I use for myself, while travelling or for the blog. Maybe they will help you too!
So I thought I was doing good after moving to my second host a'few years ago. But then I realised that some sites loaded way faster than mine and I wanted in on it. The saying goes, 'If you can't beat 'em, join 'em'. And join 'em, I did. My site now loads a lot faster and my readers are happier. They don't know that my secret is BigScoots. But you do! If you're planning to move over, here's my link.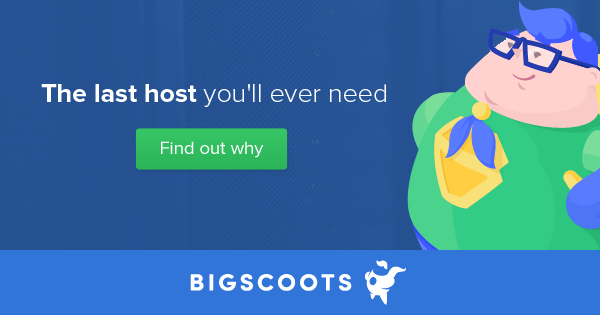 My freelance writing clients pay me via Payoneer. Well, some of them use PayPal too, but Payoneer turns out to be better for me. Less charges, more income. If you want to sign up, here's my referral link. my discount link here. You and me might earn a bit if you use it as long as I have.
It's always easier to compare an number of hotels before making your decision. I've tried a number of sites, but always end up using Bookings.com. What do you use?

If you're a hotel or homestay that wants to sign up to Booking.com, use this link and you'll get a waiver on some of the initial commissions. More info in the link. Click here!
Really helpful with setting up drip posts and forgetting about then for another year. Missing Lettr has been just awesome. Use this link to get a discount of 50% for the first 3 month after signing up.
I used to spend hours online just looking at flight schedules and costs, trying to find the best flight. Shh, I mean the cheapest flight. I mean, why waste dollars on the flight when you can spend them on eating at that famous restaurant or visiting one more magnificent castle while on your holiday. So it was one airline booking site to the next. Looking for the best, 'er cheapest flights out there.
I don't have to do that anymore. Dollar Flight Club sends me the cheapest flights right to my inbox. So it's easy, just skim a mail and pick what I need. And if the flight I want isn't in this email, it'll be in the next one. I'm sure! If you want to give the Dollar Flight Club a try, use this link for a free trial.
I use Windscribe when I need to access my home country from another location while travelling. It's especially useful to override location based blocks in bank accounts, Google, FB and a number of other sites. It's also pretty useful to bypass firewalls in countries like China, etc. If you want a free Windscribe discount, use my discount link here and you'll get an extra free GB of data per month.
Or if you'd like to go for Premium membership, use this link.
Niche and Luxury Travel Anywhere
Do you need help planning a private trip in Africa or Europe. My sis Sarah is a travel specialist with over 12 years of experience. But you already know that from Sarah's blogs, don't you? For customized tours to many amazing destinations across the globe connect with Sarah at sarah@thewingedfork.com If you want to ask her for a discount, mention code AR1919 when you email her.
On the other hand, if you just want Sarah to craft an itinerary for you based on your requirements, she does this for a small fee of USD 50, payable in advance. Maximum 3 revisions. A customized itinerary enables you to modify the trip on your own. Please remember that in this case, you and only you are responsible for the trip. For details, contact Sarah at sarah@thewingedfork.com
Shoe String or Budget Trips across Northern India
If you have almost no budget and still want to travel around Northern India, connect with my friend Tejashree from Enchanted Outings. To get a 10% discount on booking trips or customized tours across Northern India in winter or summer just call Tej on +91-9819055132 or email enchantedoutings01@gmail.com and give her discount coupon code SKARTS07.